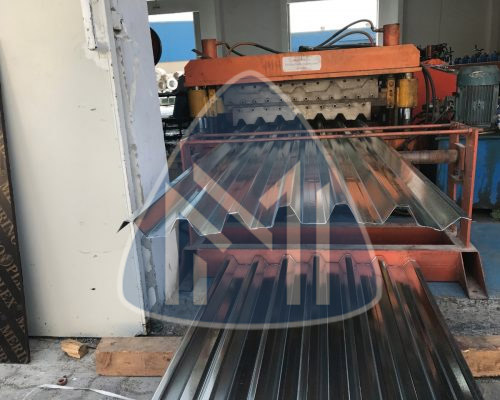 Decking Sheet
Metal & machine has gained its popularity in offering a huge quality range of Metal decking sheets which will suit your pocket. It is used as permanent shuttering. However, during construction, it is used as a working platform with no strengthening required. We completely depend on the construction process, while there is faster completion of a project immediately our success ratio increases. We provide our customers with different varieties of sheets products such as decking sheets, roof decking sheets, and steel decking sheets. This is how we are enriched with client's happiness as named as one of the best Deck sheet in Dubai
Description
Characteristics Of Best Decking Sheet Suppliers In UAE
Lightweight doesn't require any support.
It reduces the use of concrete & slab thickness.
The most powerful metal sheet that can be used as a working platform during construction.
It can also be used as a roofing and cladding sheet in cement.
Its uses are also seen in some plants like power plants and bulk material handling plants.
It serves as a positive reinforcement.
As suggested, it is most useful to construct floors in a steel building.
It is so lightweight that we can carry quick transportation.
Easy fabrication.
The decking sheets help in reducing the concentrated loading effect of roofing on the building structures by proper distribution of load. Metal & Machine is known for state-of-the-art manufacturing equipment. Our service allows for extremely accurate parts creation for even the most sophisticated part requirements. Our certified technicians are dedicated to consistent product quality. Our professionals undertake extensive research work to offer you the best products. We offer our clients with the best Trapezoidal sheet price in UAE. We can provide you with individual specifications, with a short period of times and prompt delivery to all locations of UAE.