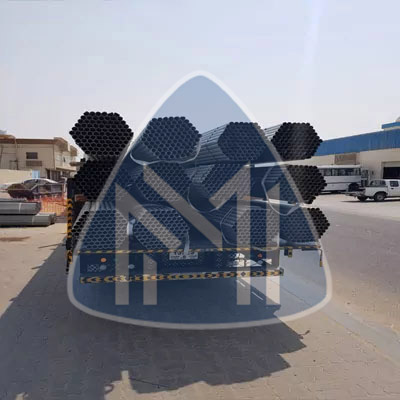 GI Galvanised Steel Pipe and Tube
Metal & Machine has a huge stock of galvanized steel pipes and tubes. This type of tubes is mainly prepared by coating a layer of zinc over it. Here the coating protects the steel from corrosion. These products have various uses in both outdoor construction sites as well as interior household uses such as plumbing. We are one of the reputed names in the field of Galvanised Steel Pipes and Tubes Suppliers. 
We are equipped with the latest technology to deliver high standard products to our consumers Our galvanized steel pipe, steel materials are manufactured by putting metal into a proper liquid alloy of zinc. This process is also called hot-dip galvanization. The two metals are chemically bound to one another in this process, as a result of which the elements become long-lasting.
Description
Significant Uses Of Galvanised Steel Pipes And Tubes
Agriculture and Irrigation
Galvanized Steel Fencings
Road Barriers
Parking Barriers
Temporary Fencings
Steel Gates & Windows
Road Side Railings
Structural and fabrication work
Water Pipelines
Sewerage Systems
Oil Pipe Lines
Oil Refinery Piping, Crude Oil Piping
As galvanization improve the corrosion-resistant properties of a metal, it has various uses.in the industry. We are specialized in delivering high quality, finished products to our customers. You can use our products for various applications. As compared to ordinary pipes and tubes, galvanized steels are less expensive, so you get this product at a feasible price. If you are wondering about Pipes and Tubes Suppliers in Dubai, you can contact us at.