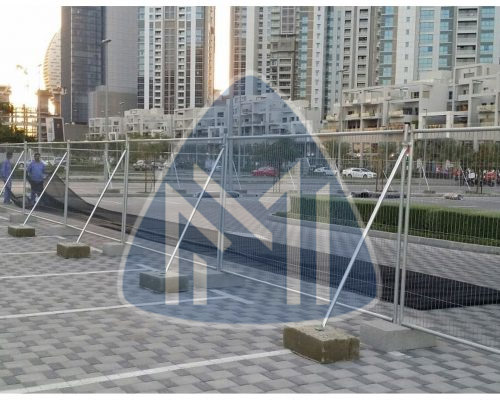 Heras Fencing
Metal and Machine offers you a strong and secure fencing system across the UAE. Our Heras Fencing system can easily be installed for the security of a place. Our products are supplied for both domestic and industrial purposes. You can trust us for the best quality products. We are the one-stop solution for all fencing needs. If you are looking to fence the construction site, then avail our service to achieve a protected site to avoid unwanted incidents.
Description
Domestic & Industrial Importance Of Heras Fencing
Heras Temporary fencing is one of the best options to cover the entire construction sites, building, traffic, parking management, and many others. This type of fencing gives the strongest security barriers to a place. We can cover literally miles of the ground around building sites. This will help in providing the proper instruction to keep away the people from construction hazards or towards secure areas.
Implement of Heras Fencing at a different place:
This fencing system can be used at Building and Construction Sites.
Cover an entire outside area of Events, Festivals, and Concerts.
Used for Temporary Boundary Fencing.
Helpful for Traffic and Parking Management.
Metal and Machine is ideally located at UAE to supply you with the essential fencing solution. If you are looking for any type of fencing solution then you can contact our team to discuss your requirements. We offer you a complete package at affordable rates. We have a skilled team of manpower who can help you in designing and installing the Temporary fencing to protect the area.