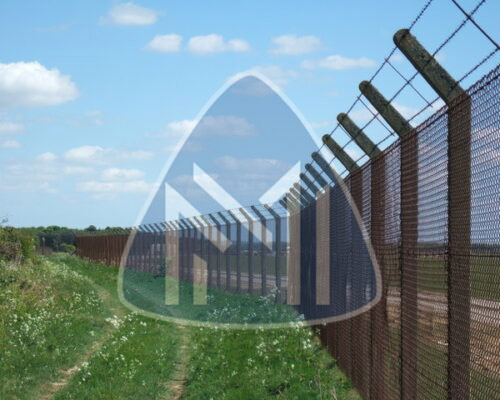 Perimeter Fencing
Every home and garden in Dubai requires walls and fencing to some extent and we offer a complete range of solutions from the smallest fence to the largest walls. Whether you require walls and fencing in UAE for safety and security, retainer walls, or for segregating your garden area, decorative purposes, or we will help you from the initial design phase to final installation. A wide variety of materials are used to create effective walls and fences.
Description
Perimeter Fencing-An Important Construction
Metal n Machine specializes in the design and construction, walls, and fences of Perimeter fencing in Dubai. The fencing of a property is very crucial in any part of the world. It acts as a defence to the zone from all threats. The construction of a fence can be broadly categorized into two sections: First, the type of fencing and second, the type of property. Now, there are many types of fencing available. To name some- timber, palisade, chain-link, welded wire mesh, metal railings, and rolled mesh fencing.
Consider Sandwich Panel in UAE as innovative Building Material
The Wall Panels partition thermal insulation panels are used as internal partition walls or external facade cladding, also are the perfect panels for container offices or prefab houses. They range from 45mm up to 180mm with a wide range of profiles facings. SANDWICH panel in UAE consists of extra benefits like they are compact, customizable, strong, lightweight, and weather-resistant. At competitive prices, panels are offering energy-saving and convenient construction solutions for Buildings.
Create a Unique Style Sheet Metal Stamping Fence
The notable worthy manufacturers of these sorts of Perimeter Fencing in Dubai are providing a premium quality product for further benefit. It is industrially manufactured, galvanized into sheets for various purposes like the businesses, contractors, and the domestic sector overall.
The respective manufacturers of the corrugated sheet in UAE vary in shape and size. Even you can get in customized as per your requirement. There is hardly any sort of order out of the designs and surcharge. The demand of the corrugated sheets in UAE is increasing day by day and is available in various fine finishing. The flashing of the sheet colors and fixing techniques are color-coded with caps. The roof outlooks are simply perfect to meet the agricultural building structures, the fences, and demarcating with temporary structures.
Sandwich Panel in UAE: Metal Sandwich Panel
The higher the demand in the market, Perimeter Fencing in Dubai the diverse the demands will be craved for. In the roofing, it is to notify you that there are several establishments and roofing sheets. One is like a corrugated sheet. The majority of the buildings, for agricultural purposes, are made using these sheets. The unique shape, utility, flexibility, and reliability of the sheets are beyond explanation. The designs of these particular sheets are similar to ridges, and grooves which make a stronger and effective outlook. The wavy constructions also pave the way for the increased strength which is used at a remarkable rate.
The metal roofing sheets are extremely popular among the homeowners. It is due to its major number of benefits with some completely ditching measures used on the roof styling.
Several types of metal roof sheets which require to be explored by you if you are planning to use one of our choices:
It is quite and eliminates the water build-up
Extremely long-lasting
Sturdy and light-weighted in nature
Heavy weather resistant
No chance of getting Rot
The use of the roofing sheets and Fencing in UAE is very much an important ingredient for builders and manufacturers when it comes to real estate.