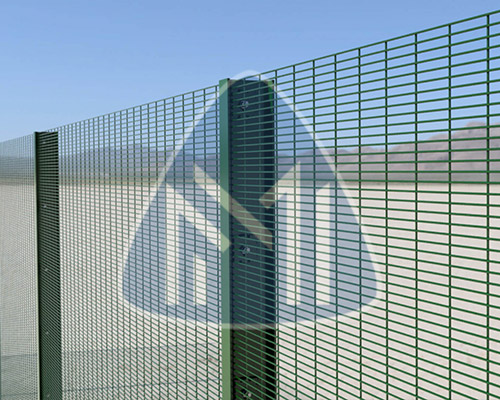 Weldmesh Fence
Metal and machine has established its name in the market by offering high-quality w​eldmesh fence to the customer. We provide our consumer with customizable services, that means clients can ask our professional team to manufacture mesh of any size, colour, shape and dimension. Our main focus is to deliver quality products as per client preferences. Though our product is high on quality, we charge very minimal costs from our clients. All our products are reasonably priced.
Description
What Is Weldmesh Fence?
Weldmesh fence is ideally accomplished to the surrounding for security purposes. It is made of steel wire which is welded at each intersection. This fencing system has many advantages over chain link fencing wire. Weldmesh are tougher than chain mesh that is why it is mainly used for security purposes.
Features of Weldmesh Fence
ANTI – CLIMB: Dense mesh spacing of 76.2mm X 12.7mm makes it difficult to climb restricting the entry of fingers or toes.
ANTI – CUT: The mesh spacing hinders blocks the cutting tool from getting a grip making it difficult to cut.
ANTI – BREAK: State of the art robotic spot welding technology imparts high strength to the panel mesh making it durable to heavy attack or impact.
MODULAR & ANTI-DISASSEMBLE: Specially designed clamps & nuts ensures modularity thereby eliminating welding or fabrication on site.
LONGEVITY: Eco-friendly power coating provides excellent corrosion resistance, thereby extending the life of the panels upto 10 years.
CLEAR VISIBILITY: The mesh size of 76.2 mm X 12.7 mm does not obstruct the view across the fence which makes the fence suitable for areas under camera surveillance.
There are several advantages of installing a Weldmesh Fence
Used in the school and industry for security purposes.
Used for the preparation of animal cages.
Surrounds the construction sites to avoid unwanted incidents.
It is structured outside the house against the entry of thieves.
Easy and quick installation helps in temporary fencing for the event, celebrity shows to avoid the rush of the public.
Used in sports facilities that are suitable for artificial turf pitches (hockey, football, athletics, netball, tennis, etc.).
Besides this, if anyone is looking for Chain link fence UAE then you can contact Metal and Machine for any kind of support. We provide all kinds of barrier fencing products to our customers. Keeping in mind that each customer has its own requirements, we deliver customized service that fulfills clients' expectations.
STANDARD SPECIFICATIONS
Height

(mm)

Width

(mm)

Mesh Size

(mm)

Wire Diameter (mm)
Coating
Vertical
Horizontal
2100
2971
76.2 x 12.7
3 mm
3 mm
PPC/TPC
2400
2971
76.2 x 12.7
4 mm
4 mm
PPC/TPC
1800
2971
76.2 x 12.7
4 mm
4 mm
PPC/TPC
3000
2515
76.2 x 12.7
4 mm
4 mm
PPC/TPC