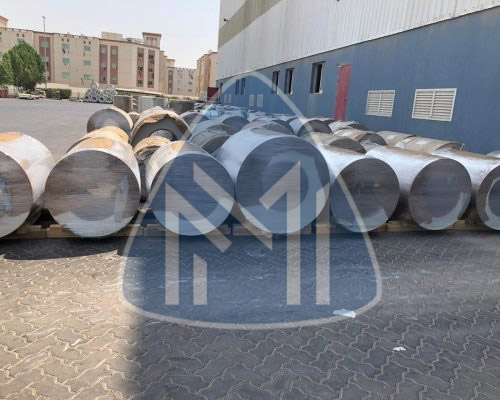 Mill Finish Aluminum Coil
Metal and Machine provides you numerous options to choose from colored and finished aluminum sheets/coils. We are the topmost Mill Finish Aluminum Coil Suppliers in UAE. We provide the products at a reasonable price to our clients. Our team of experts is continuously dedicated to delivering quality products and services to the customers. We can customize the products as per your requirements, so whenever you are planning to buy any metal products reach us for effective solutions.
Description
A Huge Number Of Applications Of Mill Finish Aluminum Coil:
Aluminum is ideally suited to create a wide range of products. It is used in the preparation for various products that are used in the industry or for domestic purposes.
Used to make airplane oil tanks, oil pipes and many others.
Used in industrial machinery
Multilayer aluminum pipes
Used for roofing panels
These aluminum coils can be used for designing every type of gutter application.
Why should you choose Metal and Machine?
According to the needs of the project, we can provide you the customized manufacture service to our clients. You can purchase coil in a variety of thicknesses and finishes. We deliver the products for both industrial and domestic uses.
Apart from these amazing features Meta n Machine is the best manufacturer and supplier for Pipe and Tube in UAE. You can trust us for the high-end solution. We provide complete flexibility to the customer. You can contact our team of professionals for any kind of support. We are available 24*7 hours to answer the queries of our customers.