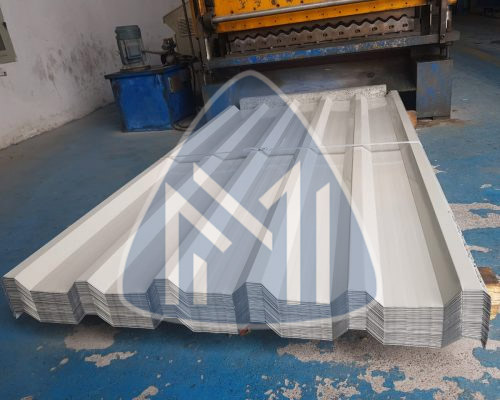 Single Skin Profile Sheet
Enriched by vast experience in industrial and commercial, Metal & Machine is a popular name in the market. We are involved in offering an enormous quality range of Single Skin Profile Sheet. We offer you the best quality products. This type of metal sheet can be used for roof and walls internal and external cladding. Our engineers can design the sheet as per the requirement of the customers.
Description
Advantages Of The Single Skin Profile Sheet
Sheets are of lightweight.
Strong tensile and longer durability.
Quick transformation, metals allows easy and rapid execution process.
Less manpower is required for the execution of the process.
Modification and extension of the products can easily be done at any point in time.
Economic and quick to install.
Available in different shapes and can achieve any shape.
Available in different width and any length.
Metal & Machine is a popular metal manufacturer and exporter company in UAE. If you have more and more requirements, we are there deliver to you as per needs. We can customize the sheet's color and design according to our customer requirements. So, for any type of Fencing in UAE, you can contact our team of engineers to design it for you as soon as possible.