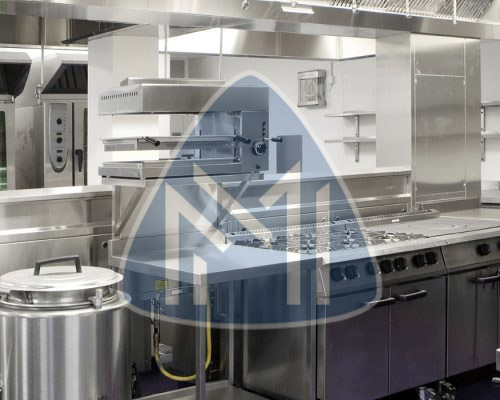 SS / Stainless Kitchen Equipment Fabrication
Metal and Machine is famous for offering premium quality fabrication capabilities. We specialize in designing the SS/stainless Kitchen Equipment Fabrication. We have a team of experienced engineers who can design a compelling kitchen appliance as per the consumer requirements. We take responsibility for the timely delivery of the appliances.
Complete types of kitchen equipment of your choice are designed and fabricated by the experts.
We offer you different materials and types, including stainless steel tables, commercial sinks, ventilation hoods or much other equipment that are used for both industrial and domestic uses.
Description
Why You Should Choose Us?
We deliver the best product possible that are suitable for different applications and satisfy the different requirements of our customers. We make sure to provide you the quality of the finished product
Hotel Kitchen Equipment
Restaurant Kitchen Equipment
Hospital Kitchen Equipment
Food Court Kitchen Equipment
Industrial Kitchen Equipment
Catering Equipment
Metal and Machine is committed to delivering the highest quality product and value-added services to our customers. Our manufacturer factory is fully equipped with modern technology to handle all kinds of stainless-steel fabrication & manufacturing of customized kitchen equipment. We also keep a vast region for the storage of various machinery for Fencing in UAE. Our skilled, qualified technicians can take up any sort of fabrication & promise to produce the items with a high level of quality & accuracy.
Looking for Fencing Suppliers? call us: +971504328270, 0097172437561 or visit us: https://www.metalandmachine.net